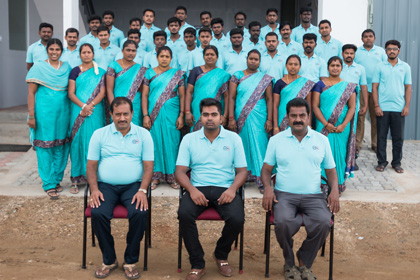 MicroForm Team
The microform automation team has high standard techniques, team sprits, learning Attitude with the guidance of very good experience.
• Managing partners - 2 Members
• Office admin - 4 Members
• Technical staffs - 40 Members
• Non Technical staffs - 8 Members
Managing Partner Details
D.RAMESH He has 25years vast experience in different types of tool room work and Precision components. He was working in India, Singapore and Malaysia with different types of critical components for tooling & fixtures and other manufacturing sectors.
Working Hours
The MICROFORM AUTOMATION is running around the clock and around the year with the rotational multi shift basis.